Dagný Lena and Katrín Jóna went to Rotenburg, Germany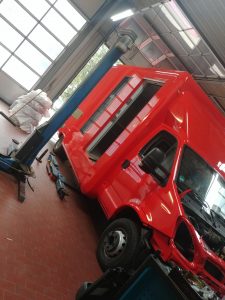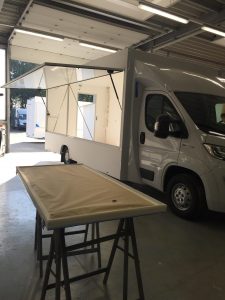 Two of our students, Dagný Lena and Katrín Jóna went to a town in Germany called Rotenburg, which is close to Hamburg. There she stayed from 30th September to 4th November. Dagný and Katrín graduated from the car painting department in Borgarholtsskóli and therefore went abroad to work in a garage. They rented an apartment in a village called Westerwalsede, some 25 minutes drive from where they worked.
Dagný worked in a garage called Autohaus Hohenesch where she worked among other things on passenger cars, camper vans and chuck wagons. Three painters worked there but only one of them spoke a little English. Dagný's work was limited to packing and matting. Communication problems caused Dagný to quit her work in the garage and go to the school in Rotenburg. The name of the school is Berufsbildende Schulen Rotenburg but it is called BBS Rotenburg. There she attended classes in English, auto mechanics and classes within the art department.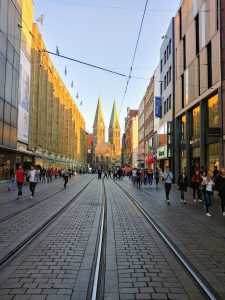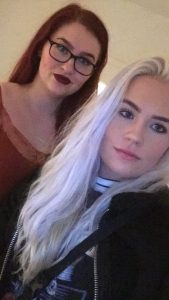 Katrín worked in a garage called Seico, an agency for chuck wagons. Four painters worked there and one who spoke a little English. The first two weeks Katrín was mostly cleaning and packing, the third week she was polishing and for the eight last days she started painting small objects. Katrín got the impression that she was not trusted to paint and thought that not enough care was taken to keep her occupied.
She used the weekends well to have a look at German towns and cities, shop and have fun. They went for example to Hamburg, Bremen and Hannover, the last one becoming their favorite city, with a nice walking street in the center with all the best shops. In the evening they explored the nightlife.
The girls had high expectations before they went abroad but unfortunately they were a little bit disappointed regarding their work places. They had expected better organization and to be allowed to do more having graduated as car painters.